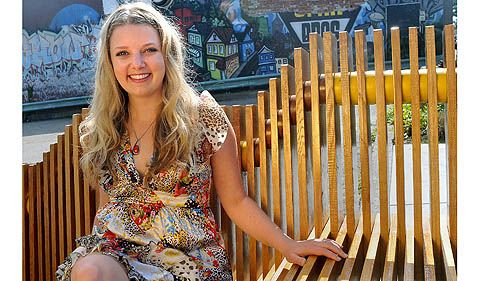 We've known for a long time that Propelle Co-Pilot, Kate Stoltzfus is a person of interest. She is beyond yinzpiring, a master networker, and champion of Pittsburgh.
Now...
She's getting the attention and press she deserves!
Kate had a pretty fantastic feature done in the Sunday Magazine section of the Pittsburgh Post Gazette.
Our favorite quote from the feature:
After she arrived, she kept hearing that the young people leave Pittsburgh and that there is nothing to keep them here.

"But then I kept meeting these young people who were doing awesome things," she said. "When I look at Pittsburgh I see so much potential -- so much opportunity. I can't imagine why a young person wouldn't want to start their career here.

"I wanted to show the world that Pittsburgh is a great place for young people."
To read more about Kate, or to leave a little loving, make sure to check out the full article.