"If we're growing, we're always going to be out of our comfort zone."

John Maxwell
It's time for another fun and fabulous Propelle Networking Happy Hour!
This month, we're focusing on growth: Grow your networks. Grow your connections. Grow and push beyond your comfort zones!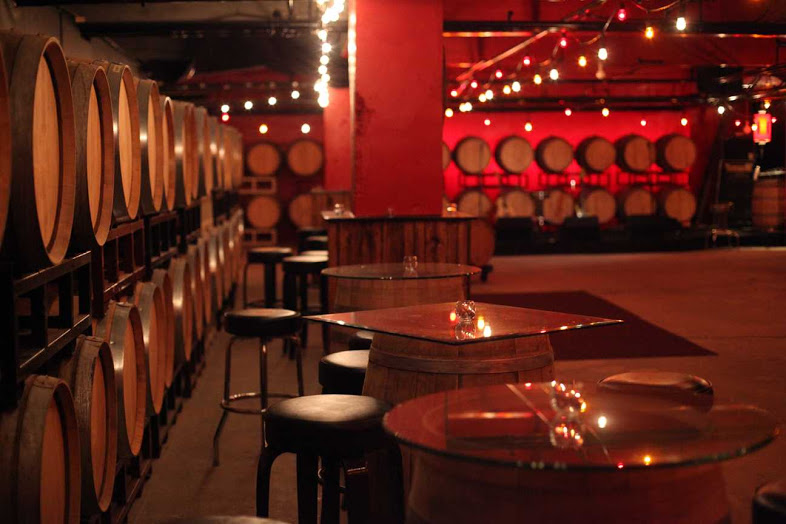 So grab your favorite gal pal and come out for an evening of networking with Pittsburgh's entrepreneurial trendmakers. You'll meet creative entrepreneurs who are making magic happen across the city. All while enjoying a glass of locally crafted wine from Pittsburgh Winery.
A portion of the proceeds will be donated to the Pittsburgh Chapter of the National Ovarian Cancer Coaliton.
Since its inception in 1995, the National Ovarian Cancer Coalition (NOCC) has been committed to raising awareness of ovarian cancer and providing support, education, and hope for women affected by ovarian cancer, and their families.
The NOCC Pittsburgh Chapter was formed in 2000 by three special women—Karen Bowers, Julene Fabrizio and Carolyn Gardner—who met while undergoing treatment for the disease. They devoted their time and energy to raising awareness about ovarian cancer in Southwestern Pennsylvania, creating the foundation for one of the strongest NOCC chapters in the country.
While these courageous women ultimately lost their battles with the disease, their fighting spirits continue to live on through our programs and events that educate the public on ovarian cancer and improve the quality of life for ovarian cancer survivors.
Connect with the Pittsburgh Chapter of NOCC:
On the Web: ovarian.org/pittsburgh
On FB: facebook.com/noccpitt
On Twitter: @NOCC_PGH
Can't make it but want to connect at your convenience?
Check out Rock It! ... our inspiring (and extremely affordable!) online community for women entrepreneurs.